You just found a better way to invest.
If you've made it here, you're definitely interested in reducing your portfolio risk, earning higher returns, and enjoying passive fixed monthly income. We're happy to tell you that the Family Business Fund makes this possible.
High-Yield
Because we extend lending options to small businesses that are unique and alternative to traditional financing sources, we can provide our investors with a 15% annual yield.
Decreased Risk
Alternative investing allows you to reduce not only your risk but your stress, all while enjoying higher returns.
Monthly Payments
With the Family Business Fund, you receive fixed monthly income payments on time, every time.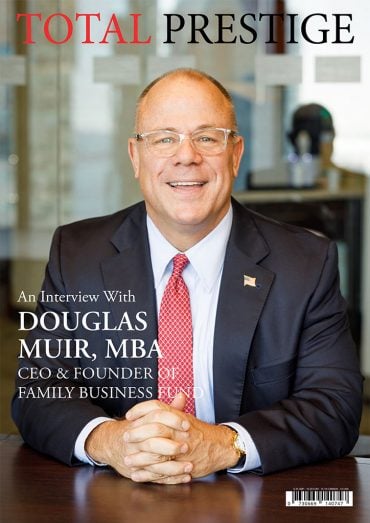 Douglas Muir, CEO & Co-Founder, Featured in Total Prestige Magazine
Our CEO and co-founder of the Family Business Fund, Douglas Muir, was recently spotlighted in Total Prestige Magazine. Discover more about his career, unique personal experiences, and where the future of the Family Business Fund lies.
Traditional Investing is Dead Podcast
Novice investors often do not realize that there are investments outside of traditional assets. Traditional assets like stocks and bonds are highly correlated to market events. Accordingly, smart investors are always looking for ways to lower risk and maintain a balanced portfolio. Each week Douglas Muir, CEO of Family Business Fund, helps you navigate alternatives.
Don't cheat yourself out of higher returns. Start earning today.
If you are ready to start earning a passive monthly income with fixed payments, we are happy to get you started.
The first step is scheduling an appointment with one of our investment strategists. We are offering virtual appointment to discuss your alternative investment opportunities, answer any questions you have, and get you earning higher returns than ever before.