Our team is comprised of creative professionals dedicated to your success. Bringing together decades of experience, each member is uniquely qualified to help small business owners and investors alike.
Meet each of them below.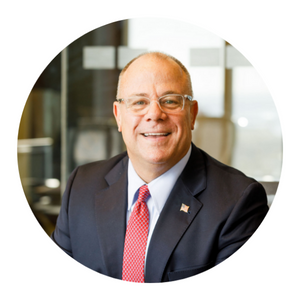 Douglas Muir
Chief Executive Officer
Douglas Muir is an authority in business strategy, specializing in Customer Development and the Business Model Canvas. He has successfully built several multimillion-dollar enterprises from the ground up. He is considered the start-up guru and speaks internationally on topics of entrepreneurship, innovation, and business growth.
Muir taught Entrepreneurship at the University of Virginia, both in the School of Engineering and in the Darden School of Business's MBA program. In addition to being a professor, he was the Director of the Business Minor Program in the School of Engineering. He is an expert in the Customer Development and Business Model Canvas theory of building businesses and taught this methodology to undergraduate students eager to start their own companies.
Muir has been interviewed by Gerri Willis of CNN and by Bloomberg Radio, and has been published and quoted in numerous publications including Business Week and The Scotsman Guide, a prestigious magazine for the banking, mortgage, and investor industry. He hosted The Doug and Eric Show on ABC, "Exposing the Hidden Truths About the Three Credit Bureaus and the Banking and Finance System." He was featured in Kaihan Krippendorff's business tactics book, Hide a Dagger Behind a Smile, which describes how Muir infiltrated the insurance industry and locked out his competition.
In his free time, Muir enjoys the mental and physical challenge of CrossFit. He regularly trains and competes in CrossFit events. He also enjoys philanthropic participation and spending time with his wife and grandchildren.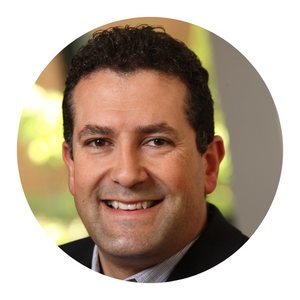 Rob Masri, ESQ
President
Rob C. Masri is the President of the Family Business Fund Manager LLC. Rob manages investor relations and FBF's general business and legal affairs.
Masri was a corporate finance attorney at Hunton Andrews Kurth LLP, Cooley LLP and Woods Rogers and was the founder of Cardagin Networks, Inc., where he was branded a pioneer in mobile loyalty after raising more than $5 million. He also served as Chief Development Officer for the University of Virginia Law School Foundation during the University of Virginia's $3 billion capital campaign.
As an adjunct professor at the University of Virginia School of Law, Masri teaches courses on startup law and entrepreneurship. He also sits on the board of various community organizations and high tech and fitness companies. Masri received a B.A., with distinction, from the University of Virginia in 1993 and a J.D. from the University of Virginia School of Law in 1996. In his free time, Masri enjoys coaching youth sports, playing chess and spending time with his family.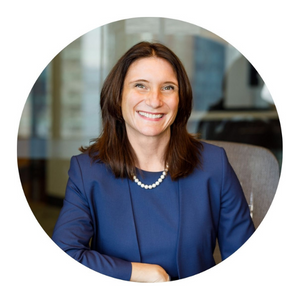 Valeria Bisenti
Managing Director Information Technology
Valeria Bisenti hails from Rome, Italy and has brought with her a wealth of knowledge and experience in IT, underwriting, and credit risk analysis. Bisenti has been involved in the IT industry since 1999, when she started working for PeopleSpace, Inc., in Charlottesville, VA. There she was involved with the implementation and successful launch of a number of time-critical, web-based promotional projects for companies such as AskJeeves, Lifetime Television, and Corvette, providing resilient database designs to survive the rush of thousands of eager customers.
In 2001 Bisenti relocated to Florida, where she worked for Douglas Knight & Associates as a programmer, database designer, and systems administrator. She has extensive experience administering Linux-based systems and in programming database-driven systems using well-known tools such as Postgres and MySQL, PHP, and ColdFusion.
In 2004 she started her company, Bisenti Technology, and started building a machine learning software for Credit Justice Services, which kept track of deletion ratios to maximize results for clients. In 2015 she worked for Carlyle group to integrate the back-end database of companies that they bought. Two years later, she started working for a Wall Street financial company to help remodel the data from different data sources involving credit risk analysis in order for it to report in one central place.
Having also worked at JP Morgan Chase in the capacities of Credit Risk Analyst, Software Engineer, and Project Manager, Bisenti is highly adept at using her layered skill sets to ensure the smooth operation of large-scale business transactions from beginning to end. She also continuously strives to maintain an up-to-date and in-depth knowledge of her field and has most recently studied Applied Data Science at Columbia University.
In 2019, Bisenti co-founded the Family Business Fund. Her portfolio of assets are merchant cash advances which Bisenti and her team underwrite with incredible success. Having owned a number of her own businesses, Bisenti is able to apply her uniquely dynamic skills with a thorough understanding of and experience in the world of business.