Our team is comprised of creative professionals dedicated to your success. Bringing together decades of experience, each member of our team is uniquely qualified to help small business owners and investors alike. Meet the members of our team below to learn more.
Douglas Muir
Chief Executive Officer
Douglas Muir is an authority in business strategy, specializing in Customer Development and the Business Model Canvas. He has successfully built several multimillion-dollar enterprises from the ground up. He is considered the start-up guru and speaks internationally on topics of entrepreneurship, innovation, and business growth.
Muir taught Entrepreneurship at the University of Virginia, both in the School of Engineering and in the Darden School of Business's MBA program. In addition to being a professor, he was the Director of the Business Minor Program in the School of Engineering. He is an expert in the Customer Development and Business Model Canvas theory of building businesses and taught this methodology to undergraduate students eager to start their own companies.
Muir has been interviewed by Gerri Willis of CNN and by Bloomberg Radio, and has been published and quoted in numerous publications including Business Week and The Scotsman Guide, a prestigious magazine for the banking, mortgage, and investor industry. He hosted The Doug and Eric Show on ABC, "Exposing the Hidden Truths About the Three Credit Bureaus and the Banking and Finance System." He was featured in Kaihan Krippendorff's business tactics book, Hide a Dagger Behind a Smile, which describes how Muir infiltrated the insurance industry and locked out his competition.
In his free time, Douglas enjoys the mental and physical challenge of CrossFit. He regularly trains and competes in CrossFit events. He also enjoys philanthropic participation and spending time with his wife and grandchildren.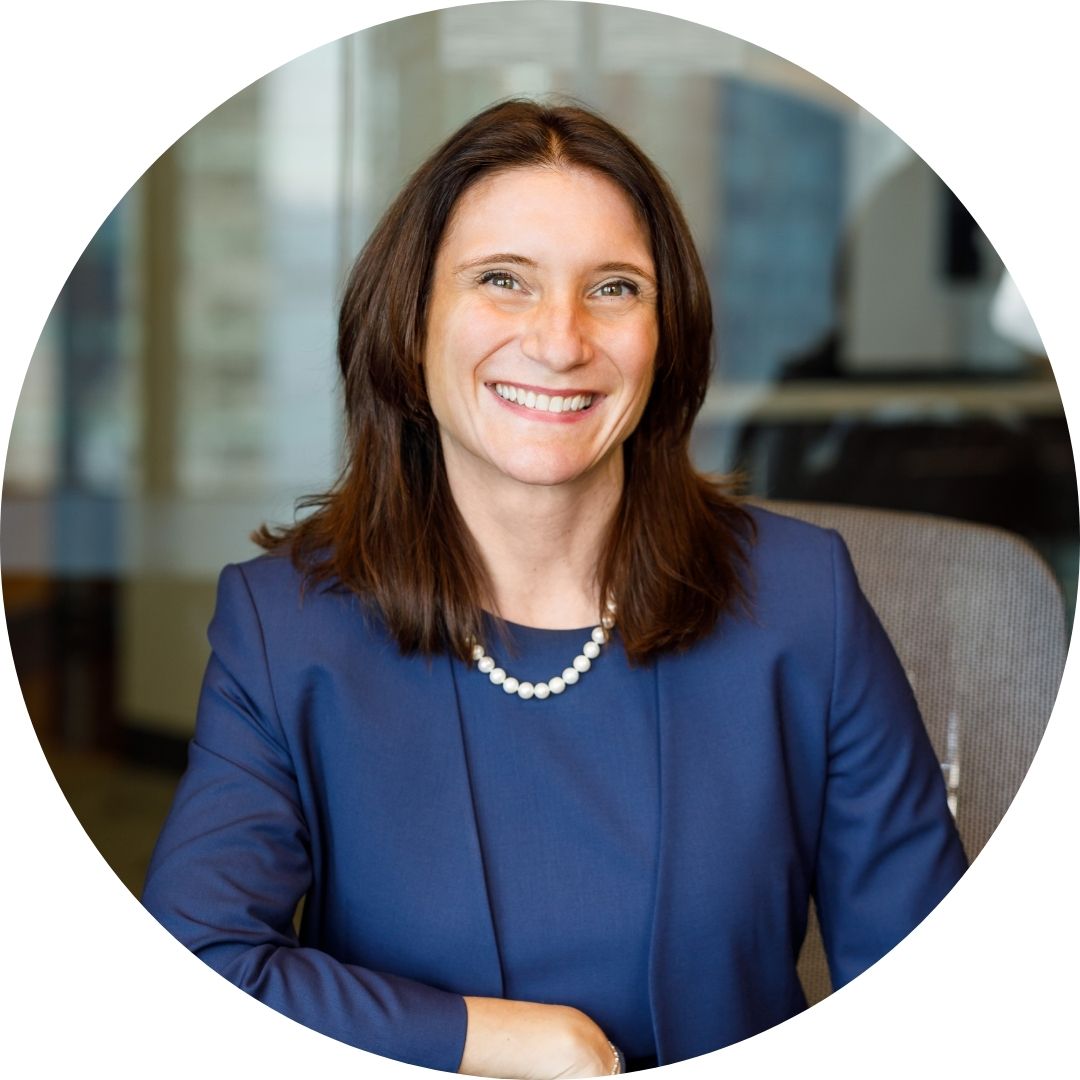 Valeria Bisenti
Managing Director Information Technology
Valeria Bisenti hails from Rome, Italy and has brought with her a wealth of knowledge and experience in IT, underwriting, and credit risk analysis. Bisenti has been involved in the IT industry since 1999, when she started working for PeopleSpace, Inc., in Charlottesville, VA. There she was involved with the implementation and successful launch of a number of time-critical, web-based promotional projects for companies such as AskJeeves, Lifetime Television, and Corvette, providing resilient database designs to survive the rush of thousands of eager customers.
In 2001 Bisenti relocated to Florida, where she worked for Douglas Knight & Associates as a programmer, database designer, and systems administrator. She has extensive experience administering Linux-based systems and in programming database-driven systems using well-known tools such as Postgres and MySQL, PHP, and ColdFusion.
In 2004 she started her company, Bisenti Technology, and started building a machine learning software for Credit Justice Services, which kept track of deletion ratios to maximize results for clients. In 2015 she worked for Carlyle group to integrate the back-end database of companies that they bought. Two years later, she started working for a Wall Street financial company to help remodel the data from different data sources involving credit risk analysis in order for it to report in one central place.
Having also worked at JP Morgan Chase in the capacities of Credit Risk Analyst, Software Engineer, and Project Manager, Bisenti is highly adept at using her layered skill sets to ensure the smooth operation of large-scale business transactions from beginning to end. She also continuously strives to maintain an up-to-date and in-depth knowledge of her field and has most recently studied Applied Data Science at Columbia University.
In 2018, Bisenti started the Family Business Fund, an SEC Reg. D 506C high-yield, fixed-income fund. Her portfolio of assets are merchant cash advances that she personally underwrites with incredible success. Having owned a number of her own businesses, Bisenti is able to apply her uniquely dynamic skills with a thorough understanding of and experience in the world of business.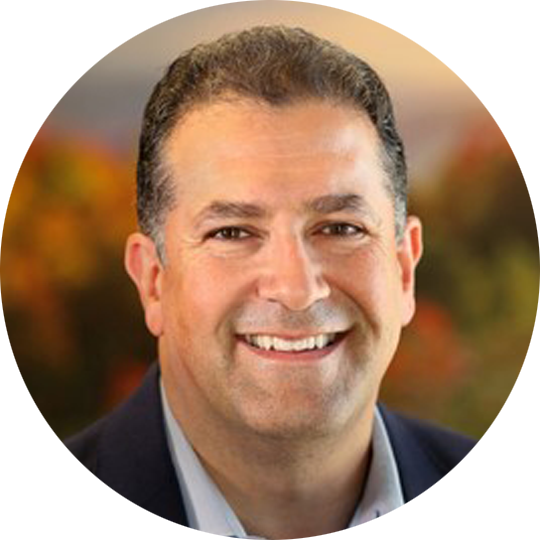 Rob Masri
Principal & Managing Director
Rob C. Masri is a principal and managing director at the Family Business Fund Manager LLC. Rob oversees compliance and helps manage investor relations and FBF's general business and legal affairs.
Rob was a corporate finance attorney at Hunton Andrews Kurth LLP, Cooley LLP and Woods Rogers and was the founder of Cardagin Networks, Inc., where he was branded a pioneer in mobile loyalty after raising more than $5 million. He also served as Chief Development Officer for the University of Virginia Law School Foundation during the University of Virginia's $3 billion capital campaign.
As an adjunct professor at the University of Virginia School of Law, Rob teaches courses on startup law and entrepreneurship. He also sits on the board of various community organizations and high tech and fitness companies. Rob received a B.A., with distinction, from the University of Virginia in 1993 and a J.D. from the University of Virginia School of Law in 1996. In his free time, Rob enjoys coaching youth sports, playing chess and spending time with this family.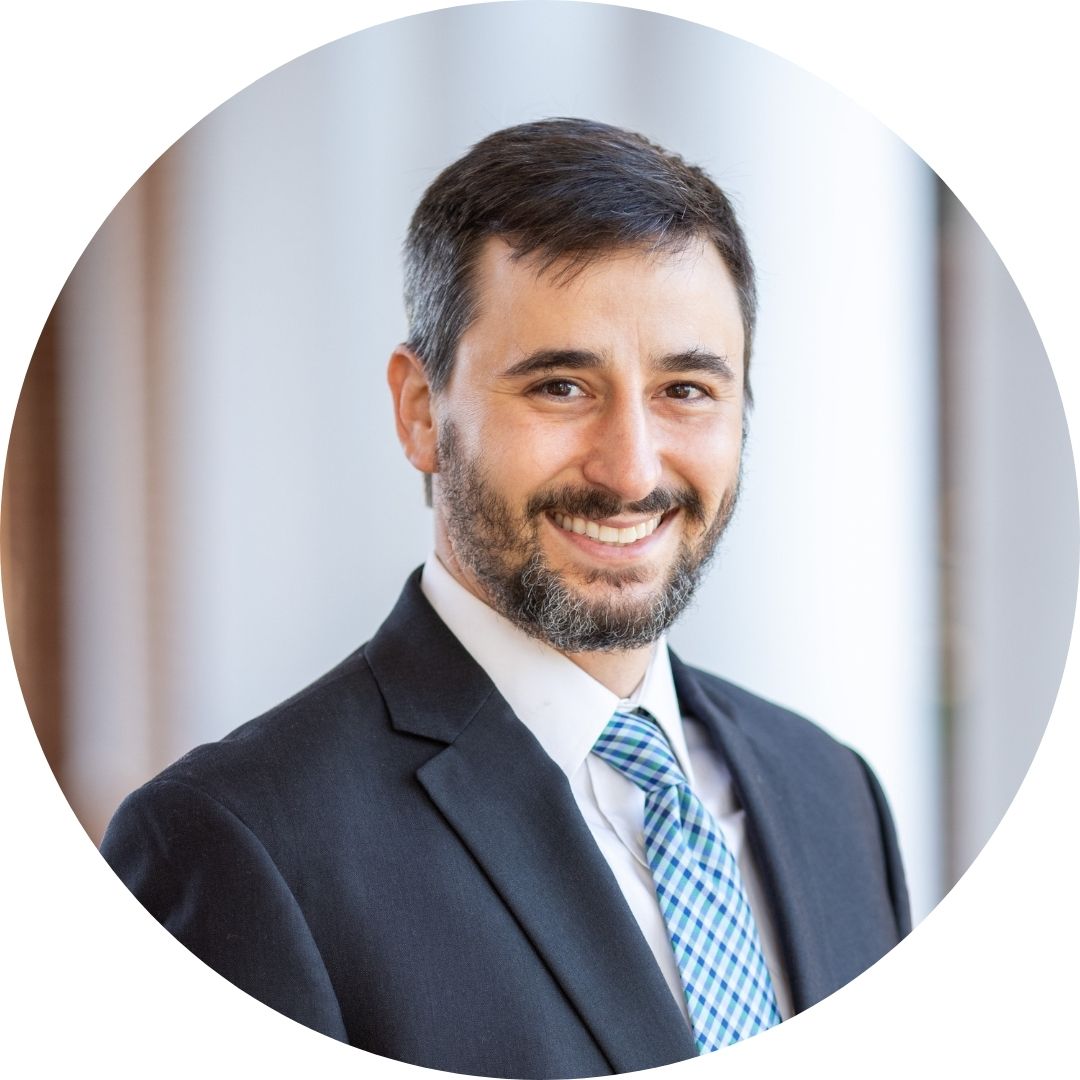 David Sade
Principal & Managing Director
David Sade, CFO, is a financial data expert with hard-earned experience in the finance and IT sectors. After rising up to be the portfolio manager for $750 million in quantitative stock investments, he taught himself to program as an IT consultant at Freddie Mac, where he built, launched, and managed the application that priced all of Freddie's multi-family deals (over $25 billion per year). He then took on a technical manager role at S&P Global, building financial reporting and management solutions for banking clients totaling over $20 billion in assets. Sade then cofounded and ran CAV Angels—an angel investment network bringing UVA related start-ups to a network of UVA alumni for funding—which raised millions of dollars in its first few years. Currently, Sade manages analytics and credit decisions for the ~$60 million Identity Services business unit at Capital One.
Sade is a CFA-charter holder and earned an undergraduate degree in Finance from Wake Forest as well as an MBA from the Darden School of Business at the University of Virginia.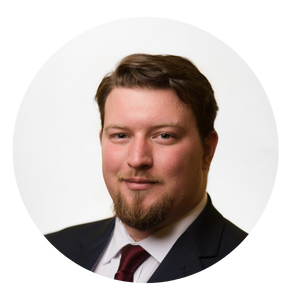 Glenn Reuther
Senior Vice President Underwriting
Glenn Reuther joined the Family Business Fund at the very beginning. He quickly rose through the ranks with his contributions to the standardization of the underwriting department. Today, Glenn leads the team and is responsible for its operational objectives. He oversees policy development, risk assessment, and intelligence gathering. His efforts have shaped best practices with business partners and directly impacted corporate growth.
In 2021, Glenn received the "Outstanding Underwriting Team" award for his exceptional leadership. Glenn provides tremendous insight and experience in merchant cash advance underwriting and strategy development.
When Glenn isn't busy leading his department, he enjoys strategy-based games and painting with his wife Molly.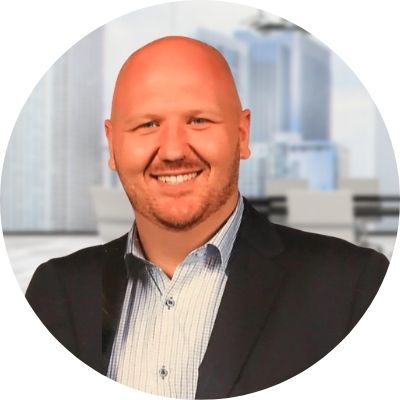 Ryan Croall
Director ISO Relations
As Director ISO Relations at the Family Business Fund, Ryan Croall, brings years of upper management experience, seasoned leadership, and industry acumen to this team, helping oversee day-to-day operations and business development.
Croall has been involved in the direct lending space in South Florida for years and has played a key role in transitioning and transforming the Family Business Fund into one of the premier direct lenders in the industry. Prior to joining the Family Business Fund, Croall was a C-suite executive in healthcare, where he was responsible for establishing an overall marketing strategy while ensuring quality of care and managing the growth of the organization.
Early in his career, Croall quickly rose through the ranks of South Florida's most prominent healthcare organizations in a variety of key executive and leadership roles. In 2018, he started a 501(c)(3) that rapidly expanded and helped countless people receive the treatments they needed.
He then had the opportunity to be trained in finance with Douglas Muir at Muir and Associates, leading him to his current position at the Family Business Fund.
Croall has been involved in numerous charitable organizations during his career and enjoys giving back to the community whenever possible, including serving on the Board of Directors at Through The Archway—a local non-profit whose mission is to provide those suffering from mental illness and substance abuse a place to achieve wellness.
Outside of the office, Croall is an athlete and avid sports fan, and stays fit training in CrossFit. Aside from work, he enjoys the beach, gardening, traveling, and spending quality time with his beautiful wife and son.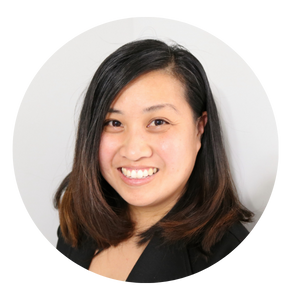 Lien Pham
Director Marketing
Lien serves as the Director Marketing. She is responsible for growth strategy and building brand awareness. She has over 10 years of digital marketing expertise.
Prior to Family Business Fund, Pham served as senior digital manager for MEDNAX's $4B business. She launched various B2B & B2C products driven through the voice-of-the-customer (VOC) research. She focused on organic growth and driving brand awareness. She was able capture revenue streams in highly competitive hospital markets.
Pham also served as the Director of Marketing at Florida Atlantic University. She was recruited to rebrand the organization, as well as develop and implement a CMS platform and enterprise-wide digital marketing team. She was responsible for the $3.2M business unit.
Pham holds a Masters degree from Florida State University. She was born and raised in South Florida and now lives there with her husband and five kids. She enjoys spending time with her husband and kids, playing the piano, and cooking in her spare time.