Dear Loyal Investors,
August was a very solid month for us in terms of corporate development. We raised several million dollars in new money and spent time outlining two new partnerships: one of which combines the monthly cash flow of the FBF offering with a more long-term investment involving an alternative fund that specializes in life insurance policies. We expect to circulate the private placement memorandum and more information about that partnership later this month.  The other partnership involves offering our technology and infrastructure to create a new publicly traded mutual fund that focuses exclusively on MCAs sourced and underwritten by FBF.
As part of responding to diligence requests from the private equity group evaluating a major investment in FBF, we also spent much of the month organizing our online data rooms, as those of you who received our accredited investor request know.  In addition, we worked with outside legal counsel to modify and solidify our underlying contract for the purchase of future receivables (our MCA contract). As most of you know, we pride ourselves on being the gold standard for our industry. Accordingly, when Virginia introduced new disclosure requirements for funders working with businesses in Virginia, we made those same disclosure requirements standard in our contract for all states. When legal counsel told us we didn't have to make the same disclosures in any other state, we responded with an emphatic: "yes, we do!"
We enter the final month of Q3 optimistic and bullish about the future prospects of FBF. We continue to work diligently on the private equity investment opportunity and hope to have some news for you in the next few weeks.  In the meantime, below are our numbers for August.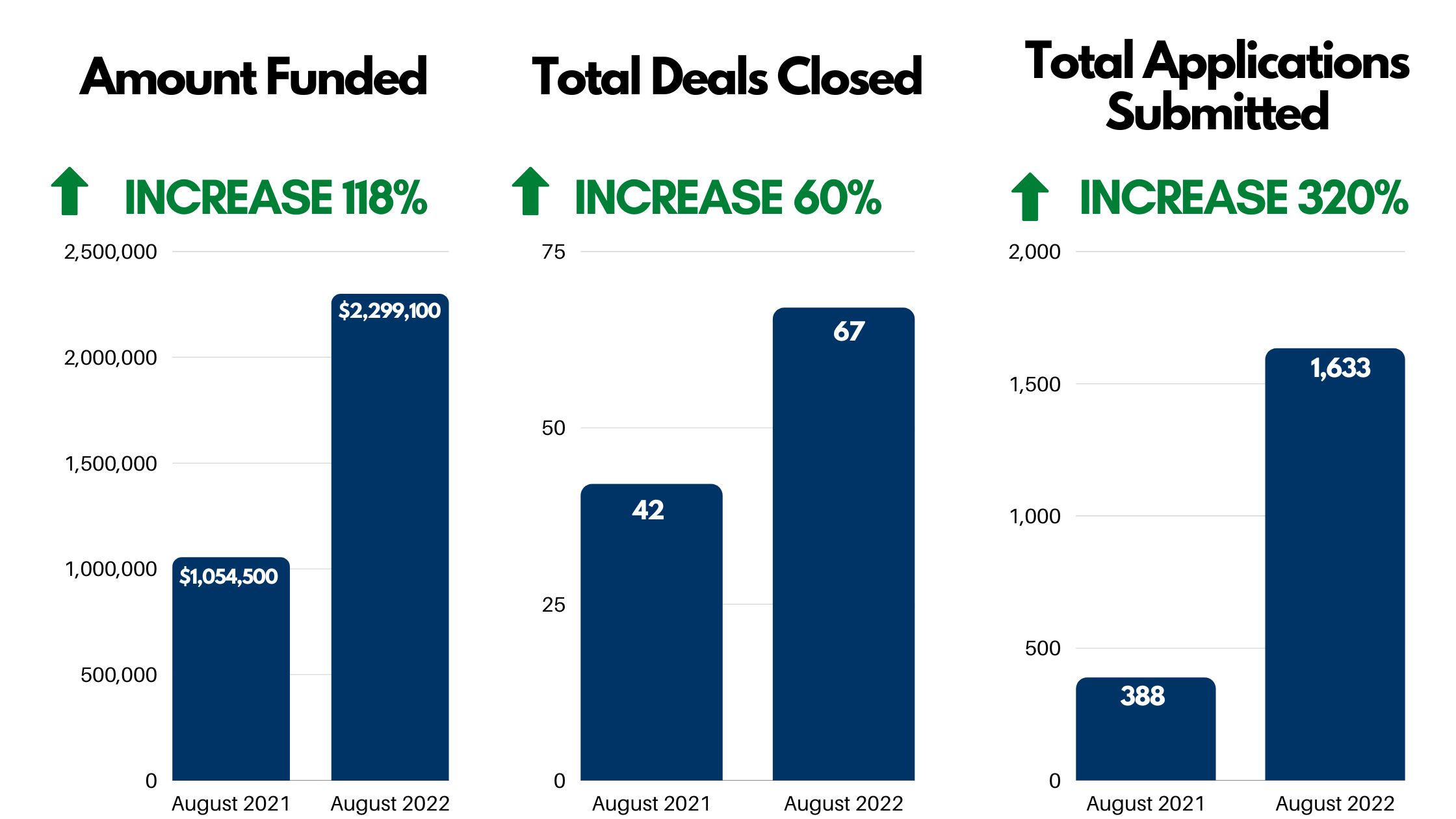 With appreciation,
Douglas Muir, CEO
Updates:
Latest Podcast Episode:
Articles: