Dear Loyal Investors,
June has been an exciting time for the Family Business Fund work family. We welcomed Will Carico, who graduated from Clemson, in a full-time role as a business analyst. Even though we tend to root for UVA at FBF, another ACC school is acceptable so Go Tigers and Welcome Will!  We also welcomed Shaelyn Daly as our summer intern. Shae is entering her 3rd year at Florida Gulf Coast and is helping us organize our investor documentation and various due diligence files.  In terms of business, we had one of the best months in our history for new investment dollars. Our June numbers are below. You will notice an increase in our default rate. We took a more aggressive role last month on the collection process and engaged our collections team within two weeks of a missed payment, however; please note that even though these merchants may have technically defaulted, it doesn't mean that we wrote off the underlying advances. Most of the merchants who default continue to pay and are simply working through our collection efforts. We remain diligent and judicious in our approach to defaults. Remember that the FBF Manager covers any and all defaults in our MCA portfolio, so our investors are never impacted by a defaulting merchant.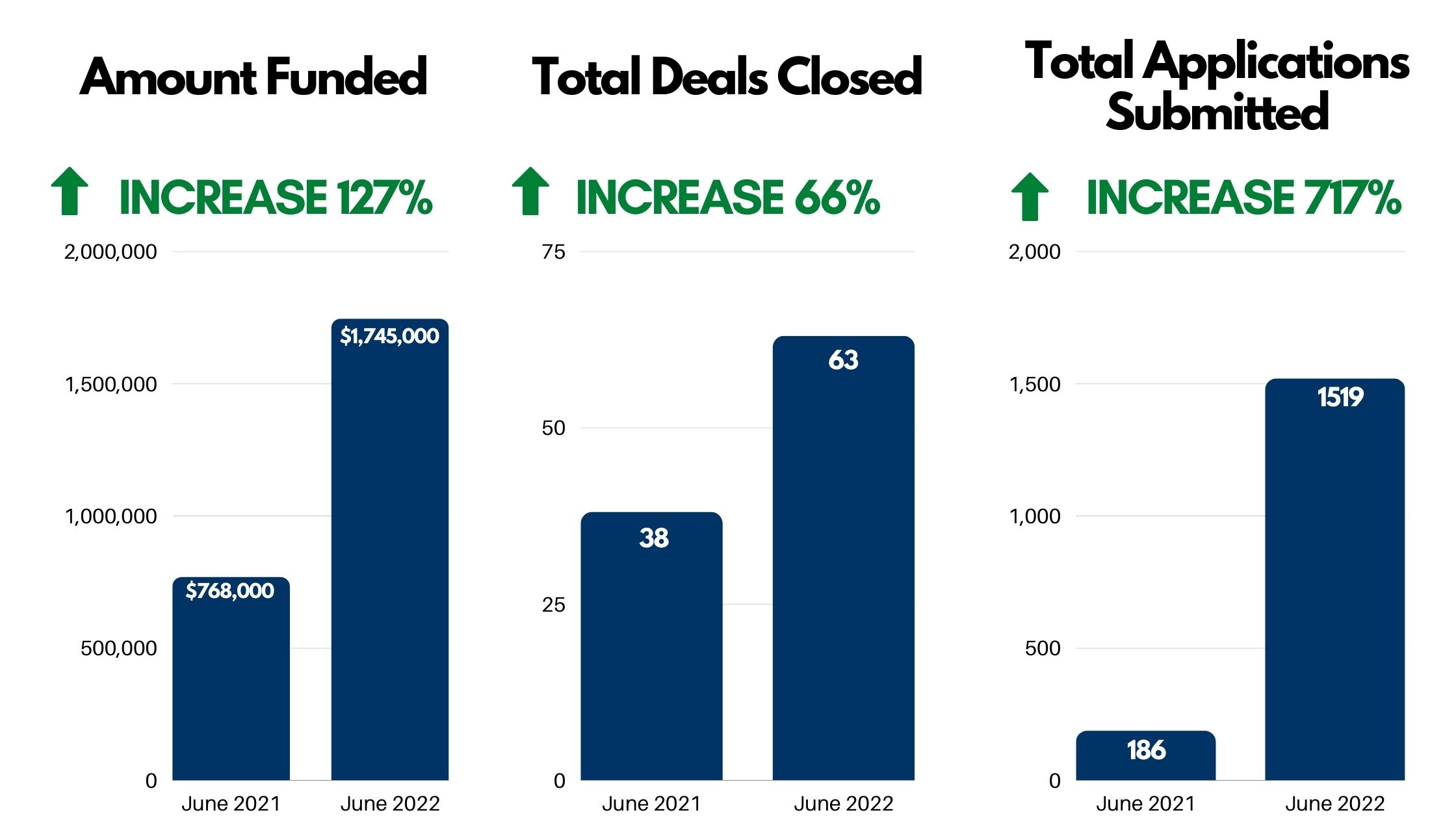 We are optimistic about Q3. We anticipate a major expansion of our working investment capital. To that end, if any of you have any connections in private credit or private equity, please let us know. As always, we couldn't do what we do without you so thank you again for your faith and trust in FBF and the team that runs it.
With appreciation,
Douglas Muir, CEO
Updates:
Latest Podcast Episode:
Articles: